Willow Cast Discusses Game-Changing Episode 7 Twist
Willow sequel series cast member Rosabell Laurenti Sellers opens up about her character's big twist in season 1, episode 7, "Beyond the Broken Sea."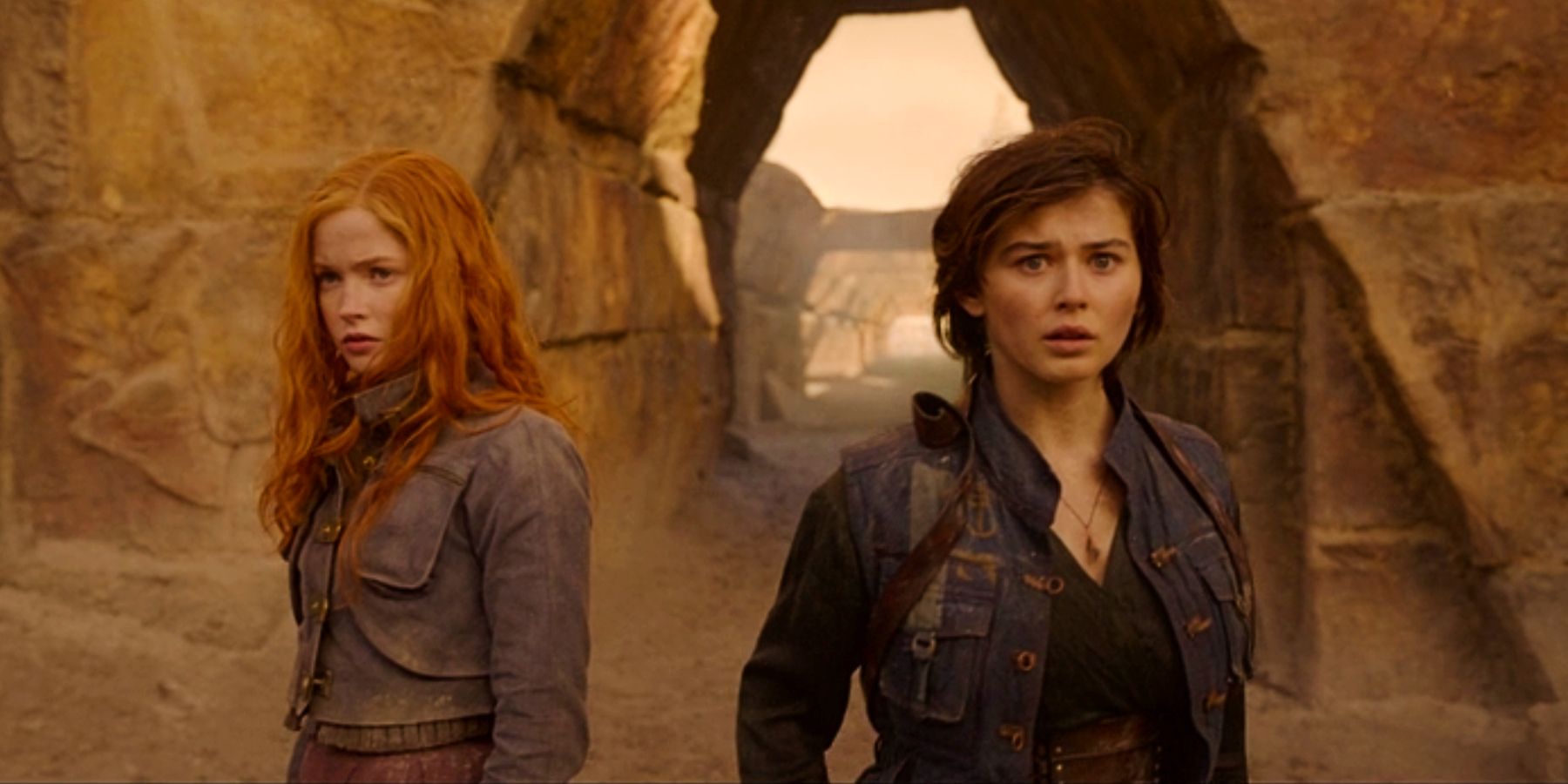 Spoilers for Willow season 1, episode 7, "Beyond the Shattered Sea" below!
Willow series star Rosabell Laurenti Sellers discusses her series debut and character transition in Season 1, Episode 7. In the Disney+ sequel, Warwick Davis reprises his role as Willow Ufgood, a wizard from Nelwyn who helps save the prophesied child Eyre from evil. Elora Danan Queen Bavmoda (played by Jean Marsh). Set 20 years after the events of the original film, Willow follows Queen Sorsha's (Joanne Whalley) daughter Princess Kit (Ruby Cruz) as she rescues her brother Prince Ike (Dempsey) with the help of the titular hero and a mob Bryk) from the clutches of the Wither Crone and bring peace back to the kingdom.
Elk appears to be trapped in the desolate city of Great Old Town for weeks, and the prince meets Lily (Cyrus), a princess from Cashmere. Lili challenges Airk's determination and his loyalty to Dove/Elora (Ellie Bamber), eventually revealing herself to be the agent of the Withered Granny. By consuming, she wears Elke down, causing the prince to sacrifice himself to her and to evil. In a recent interview with ComicBook.com, Sellers opened up about her character's big turning point in Willow season 1, episode 7, "Beyond the Shattered Sea." The actor praised the role and expressed her excitement about getting it Because it goes against her typical cast. Read Sellers' review below:
"Oh my God... it was one of the best roles I've ever played in my life. Being a quiet, petite, naive-looking young woman, I feel, I always get passed for very similar roles. Being able to break that expectation and play a monstrous, disgusting, ugly villain was so satisfying, from an artistic point of view. I definitely watched [Willow] again, but that was just out of fun also because I love the movie."
Go beyond the shattered sea in the latest episode of #Willow u2728 Now streaming only on @DisneyPlus. pic.twitter.com/2Al4EPfc03— Willow (@WillowOfficial) January 4, 2023
What Airk's Evil Turn Means For the Heroes?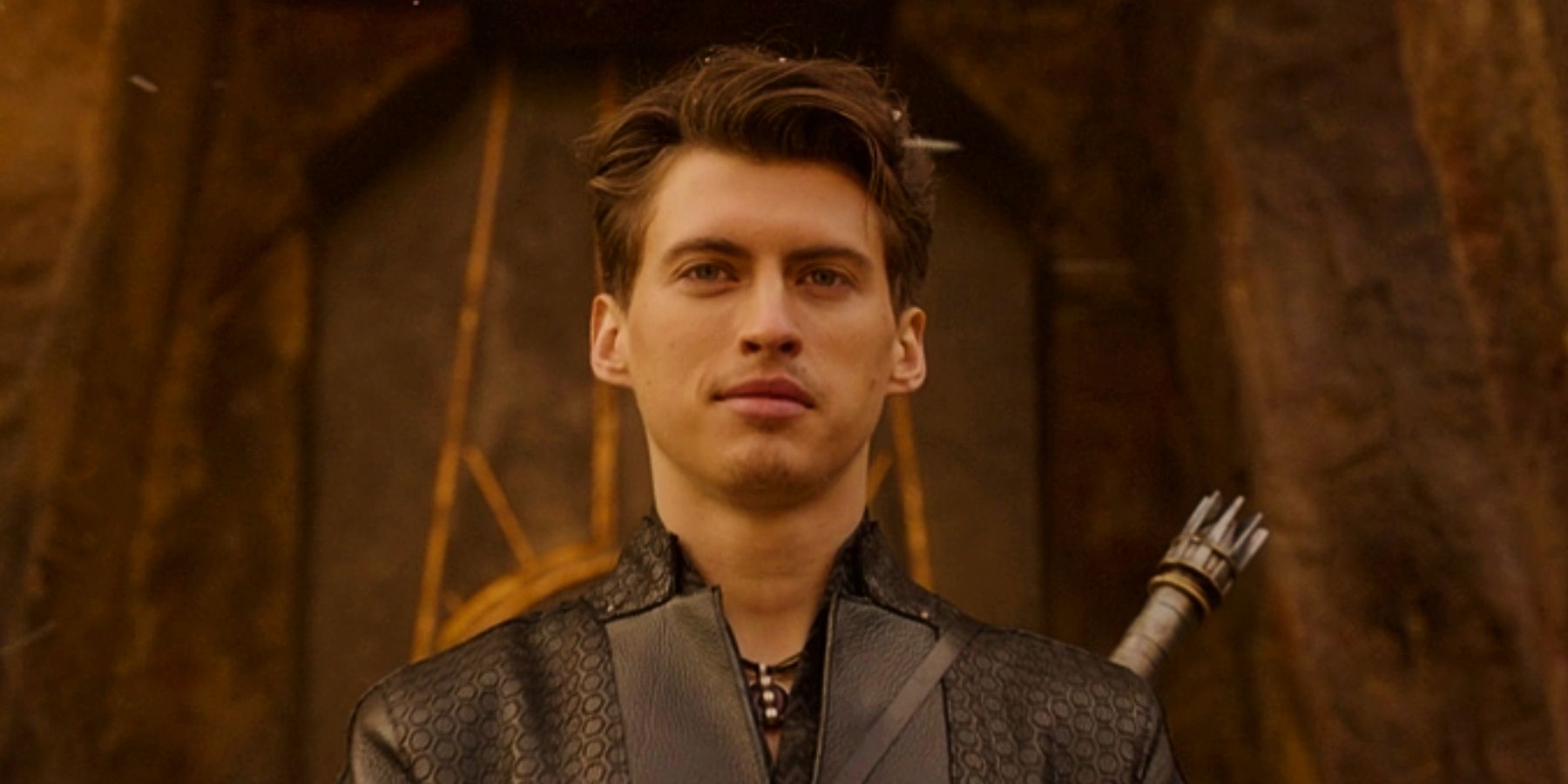 For most of Willow season 1, Airk has been trapped inside Taikoo City. Meanwhile, Kit and her pals trek through various perilous environments in search of Elk, including the Broken Sea, once thought to be impassable, only to discover a waterfall that leads to the abyss. In a true show of faith and love, Kit and Elora jump off a cliff and onto the shores of Taikoo City. There, they find Airk transformed, with a new haircut, black clothes and a grinning grin.
Kit, Elora, Willow, Jade (Erin Kellyman), Prince Graydon (Tony Revolori), and Boorman (Amar Chadha-Patel) battle raiders, ghosts, trolls, their pasts, and each other to find Elk. After successfully overcoming all of these hurdles, the team now faces their biggest hurdle yet. This can take a considerable hit to team morale and lead to an emotional end. Elke is under the control of the Wither Granny, and the group must find a way to bring him back from evil. It's unclear how such a quest would be accomplished, but with Elora improving her magical skills every day, perhaps she could Be the key to turning him back into the carefree young man he once was.
Unfortunately, Lily may still be around, controlling Elke from the shadows. It's unclear if she's an agent of the Wither Crone, or if she's an evil wizard herself. Kit made fun of Lily's identity earlier in the episode when he saw Elke reach for her while she was submerged underwater. The princess reveals that she saw her brother, and also saw the old woman reach for him. With Willow's season finale set to air next week, viewers may discover Lili's true identity as Kit and Elora attempt to rescue Airk from her clutches.
Next post: Where was the Willow TV show filmed? All filming locations explained