The Law & Order Star Seriously Wants a Thing to Happen in the Revival
Law & Order star Camryn Manheim wants to see one thing happen in the revived series — and she's firmly committed to it in a new interview.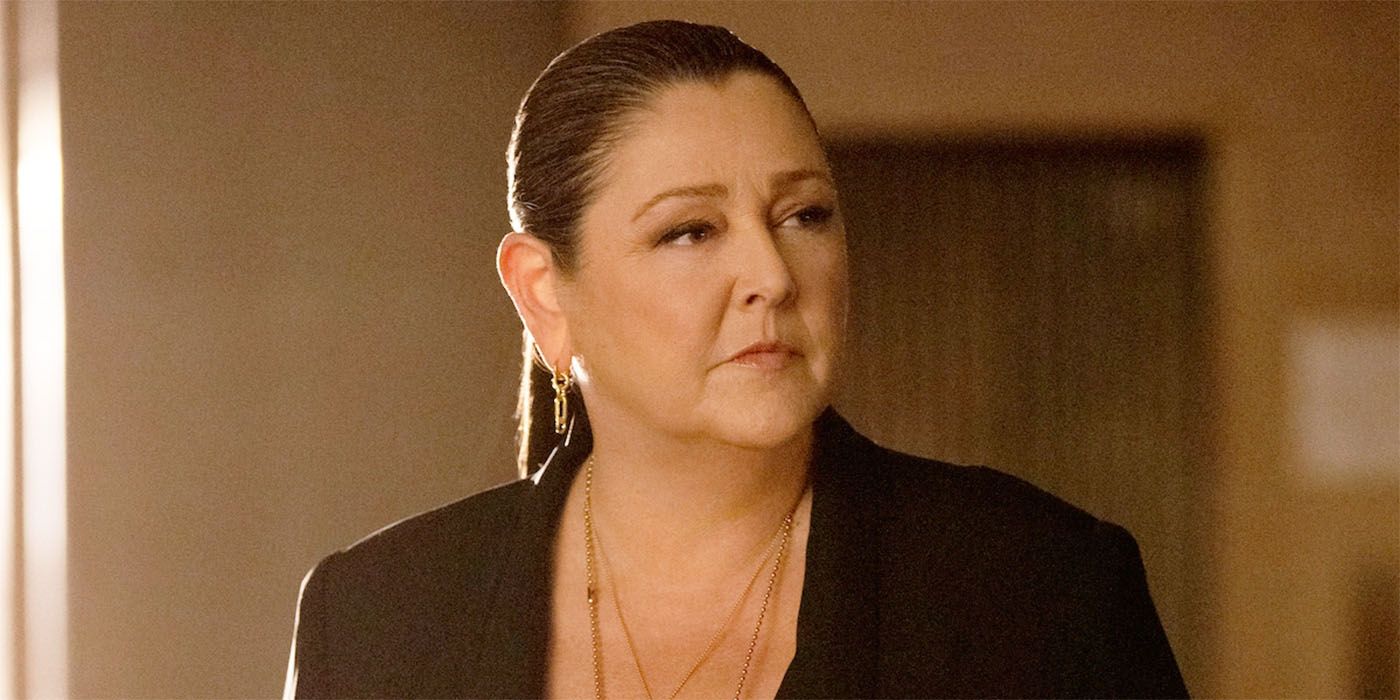 Law & Order star Camryn Manheim wants to see one thing happen in the revived series — and she's seriously working on it. Manheim, an Emmy-winning actor known for his performances in The Practice and Ghost Whisperer, joins Law & Order as he returns for season 21. She plays Lieutenant Kate Dixon, taking over from Epatha Merkerson's Lt. Anita Van Buren. Merkerson has been unable to reprise the role of Van Buren because she is a regular at Chicago Medical Center. Although her most recent work marks Mannheim's most famous Law & Order role, she's made three previous guest appearances on the long-running franchise.
Still, for all of Mannheim's experiences on "Law & Order," the actor told TV Insider that she hopes the police process will lead to a reunion between her and Dylan McDermott. The pair co-starred on The Practice, which aired from 1997 to 2004. Since then, McDermott has played Richard Whitley in the more stable-focused spinoff, Law & Order: Organized Crime. But despite the possibility of a crossover, McDermott and Mannheim haven't shared any scenes yet. In the quote below, Mannheim is blunt about the fact that she wants to make up for this shortfall Practice reunion:
OK, listen, you [as a journalist] have so much power. If you can just write your headline … 'When are Camryn Manheim and Dylan McDermott getting back together?' I know. I just saw Dylan. Dick Wolf is very generous and he has these really wonderful dinners for us, where he invites all the [stars of the] Law & Order and FBI franchises and we all got together. It was so exciting. I'm like, 'we have to get together, Dylan, on one of our shows because that would be like television history,' you know what I mean? When does that happen? "I gotta pitch it, but I think you should make it your headline. That's all I'm saying.
What Made The Practice Such A Hit?
A quick way to prove the success of The Practice, created by David E. treble. Kelly also won Outstanding Comedy Series for Ally McBeal that night, demonstrating the writer's knack for producing legal series at that point in his career. Despite sharing a creator and occasionally crossing over, the two shows bear little resemblance. In the early days of its run, The Practice was low-key but effective, delivering good, somewhat experimental episodes on issues like the death penalty.
However, as it progresses, The Practice becomes more like Ally McBeal. It employs some of Ally's antics, penchant for big stars, and increasingly wacky twists. But even that powerful turn worked and provided another form of entertainment, at least initially, with the show averaging more than 18 million viewers in its fifth season. Ultimately, ratings slumped relative to what they had been before, leading to a massive overhaul of The Practice, with most of the original characters dropping out with little explanation and moving on to newer actors like James Spade and William Shatner. The pair would then move on to Boston Legal, a spinoff of The Practice.
Despite this, for several years in the late 1990s, The Practice remained one of the most popular television shows, both true and eccentric. It likewise represents a high point of viewers' interest in legal dramas, which has somewhat faded as other genres captured viewers' attention. Still, with all the unusual cast exits barely mentioned on screen, it'll be interesting to revive The Practice and give familiar faces a proper ending. But, failing that, a reunion will suffice. Happening or not, Mannheim is just the latest Law & Order actor to express interest in sharing the screen with his former co-star.
MORE: Why Hollywood Stopped Making Courtroom Dramas