Samsung just made the foldable, sliding display we wanted for a tablet
At CES 2023 in Las Vegas, Samsung showed off an innovative new folding display that also slides out for more visual real estate.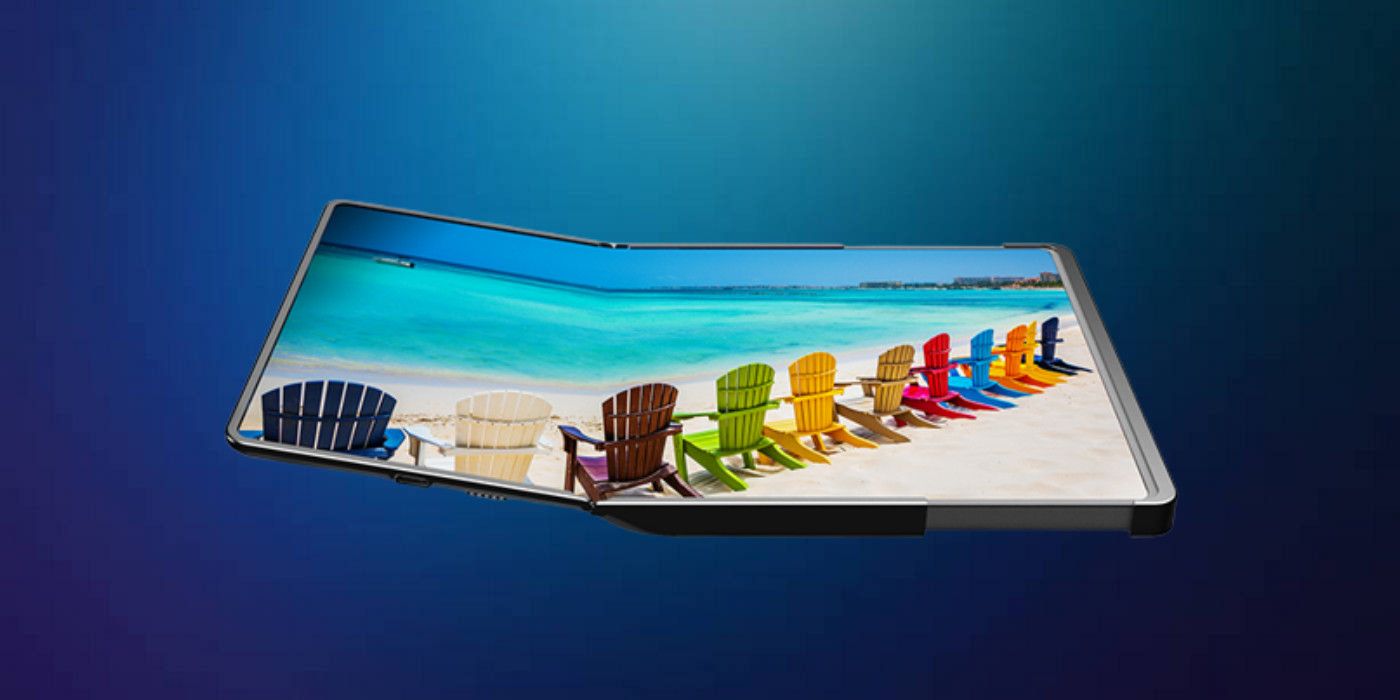 At CES 2023 in Las Vegas, Samsung showed off an innovative new folding display that also slides out for more visual real estate. Folding displays are becoming more common every year, thanks in large part to Samsung's Galaxy Fold and Galaxy Flip series. Google is also rumored to launch its first folding smartphone, the Pixel Fold, in the second half of 2023. However, sliding displays have yet to go mainstream, even though Samsung has been showing off prototype devices at various trade shows for a number of years.
Samsung's new foldable prototype, dubbed "Flex Hybrid", combines a folding display with sliding technology to offer a new form factor. According to Samsung Display, the Flex Hybrid uses foldable technology on the left side of the screen and sliding technology on the right side of the display. It can be opened like any mainstream folding display to provide a large 10.5-inch screen with a 4:3 aspect ratio, just like a standard tablet. However, those who need more screen real estate can stretch it further to 12.4 inches with a 16:10 aspect ratio.
Samsung's Folding And Sliding Displays
No further information on Flex Hybrid, so It's unclear how Samsung will market it once it's ready for prime time. However, it's likely to remain in the prototype stage for the foreseeable future as the company works to iron out issues. Although far from being commercialized, Flex Hybrid provides insight into what the next generation of mobile devices may store.
In addition to the Flex Hybrid, Samsung also showed off a prototype 17-inch display that could be used in a future tablet or laptop. The panel, previewed by Samsung Display CEO JS Choi at Intel Innovation 2022 in September, comes in two concepts — the Flex Slidable Solo and the Flex Slidable Duet. The former can only expand the screen in one direction, while the latter can expand in both directions. Its smallest size is 13 to 14 inches, but expandable to 17.3 inches, making it ideal for productivity, gaming, and media consumption.
Flex Hybrid and Flex Slidable displays show how mobile devices will evolve in the near future. While a lot may change by the time the underlying technologies for these devices are commercialized, they could revolutionize how people interact with phones, tablets and laptops in the coming years. Meanwhile, in addition to folding and sliding displays, Samsung is also expected to announce its next-generation line of QD-OLED TVs at CES 2023.