M3GAN Lives Up to the Hype and Launches New Horror Icons, Reviews Say
Critics have shared their thoughts on Blumhouse's viral killer doll flick M3GAN, starring Allison Williams, due in theaters this weekend.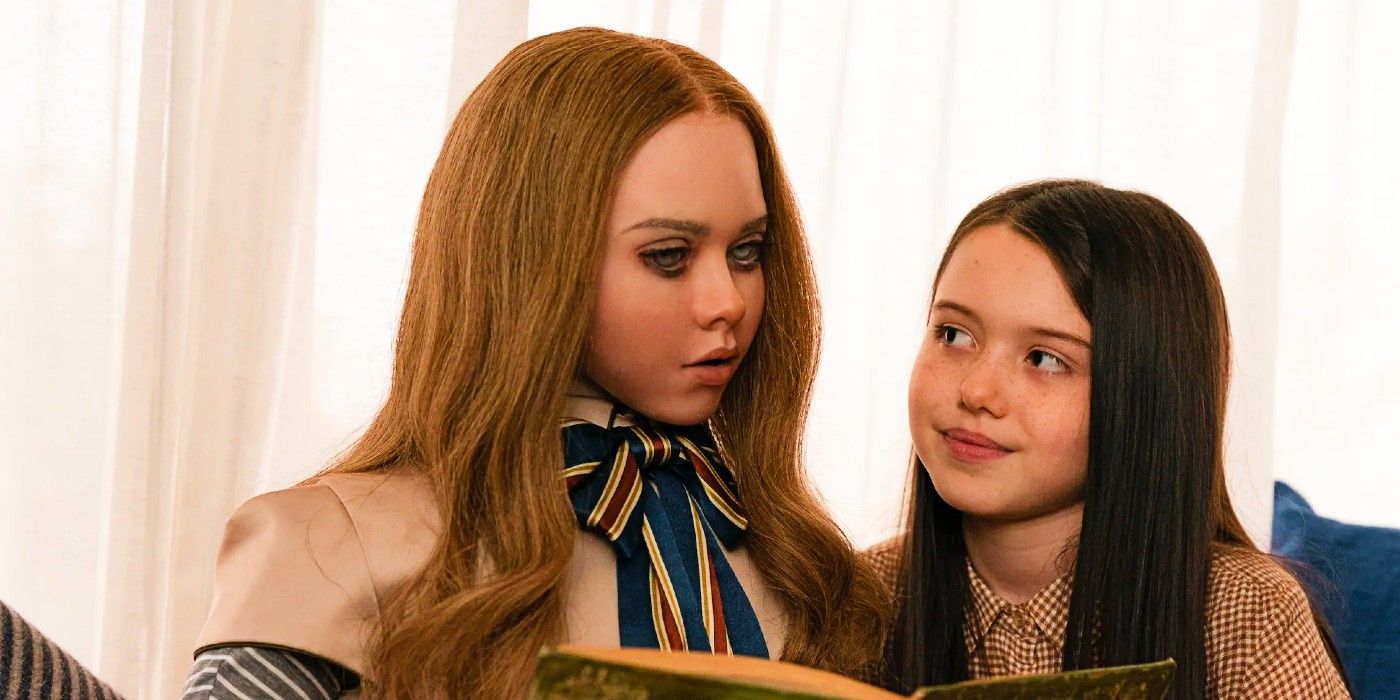 M3GAN's reviews are out, and critics agree that the killer doll flick is an exciting moment in cinema, introducing a whole new icon to the horror canon. The James Wan-produced film stars Alison Williams as a young scientist who develops a lifelike AI doll as a companion to her orphaned niece, only to realize that the AI's instructions to protect the girl lead to the robot M3GAN becomes a bloodthirsty killing machine. In addition to being the first major release of the year, M3GAN also hit theaters after garnering massive viral attention on social media with a killer doll dance sequence that captured the imagination of people around the globe.
Today, ahead of M3GAN's upcoming release, the embargo on movie reviews was lifted, allowing critics to share their full thoughts. The response to the film has been overwhelmingly positive, with only 1 out of 35 movie reviews on the aggregation service Rotten Tomatoes being reported as bad at the time of writing. Although they may disagree on whether the film has a refreshing creative spirit or It's a superficial but fun exercise in the genre, almost everyone agrees that now is a good time to watch movies, and M3GAN is already an icon in its own right. Check out selected quotes from various critics below:
William Bibbiani, The Wrap:
It's all so intelligently crafted and thoughtful that "M3GAN" can't be written off as a lark. Johnstone's film captures the same alchemical blend of heart, humor and havoc you find only rarely, in crossover classics like "Gremlins," and it yields more entertainment than most would-be blockbusters.
Matt Donato, IGN:
From M3GAN's titanium skeleton to her almost-human mannerisms, complete with disorienting glitches, she's a rubber-faced horror megastar.
Kate Erbland, IndieWire:
Its creators are so clearly on the same insane wavelength, nimbly blending camp and social satire and actual terror, that "M3GAN" is poised to crack the murder-doll pantheon and stay there forever. Oscars!
Owen Gleiberman, Variety:
"M3GAN" fits into a tradition of demon-doll movies going back to the Karen Black episode of "Trilogy of Terror" (1975) and the "Annabelle" trilogy (also produced by Wan), but it has its own amusing throwaway token relevance. The film's real satirical target is all of us — or, at least, those who now think of the mirror offered by artificial intelligence as an actual form of interaction.
Leah Greenblatt, Entertainment Weekly:
This is not the morose, carnage-soaked horror of dank basements and clammy night terrors; most of the movie happens in bright daylight, every maniacal head tilt, ungodly hip swivel, and murder-by-gardening-tool calibrated for screams that end not with a gasp but a giggle. M3GAN came to play, and possibly reboot her motherboard for a sequel. Are you not entertained?
Pete Hammond, Deadline:
At its heart, in addition to other cinematic inspirations in the horror genre, M3GAN is a descendant of the classic of them all, Frankenstein, as we see the inventor's creation unleashed and out of their control. Fun stuff.
Richard Lawson, Vanity Fair:
It's funny in ways anticipated and not, and there is enough suspense -- or something like suspense -- to balance out the coy winks to the audience.
David Rooney, The Hollywood Reporter:
M3GAN is fascinating to watch, whether she's staring out a window with unnerving intent, busting some contortionist moves or simply cocking her head in a sudden tilt that induces both shivers and snickers.
Derek Smith, Slant:
There's enough sardonic humor to keep the proceedings edgy enough, but it's hard not to wish that the filmmakers would've taken a cue from their eponymous villain and really pushed things past the boundaries of good taste.
Will Blumhouse Continue Their Winter Horror Success Streak with M3GAN?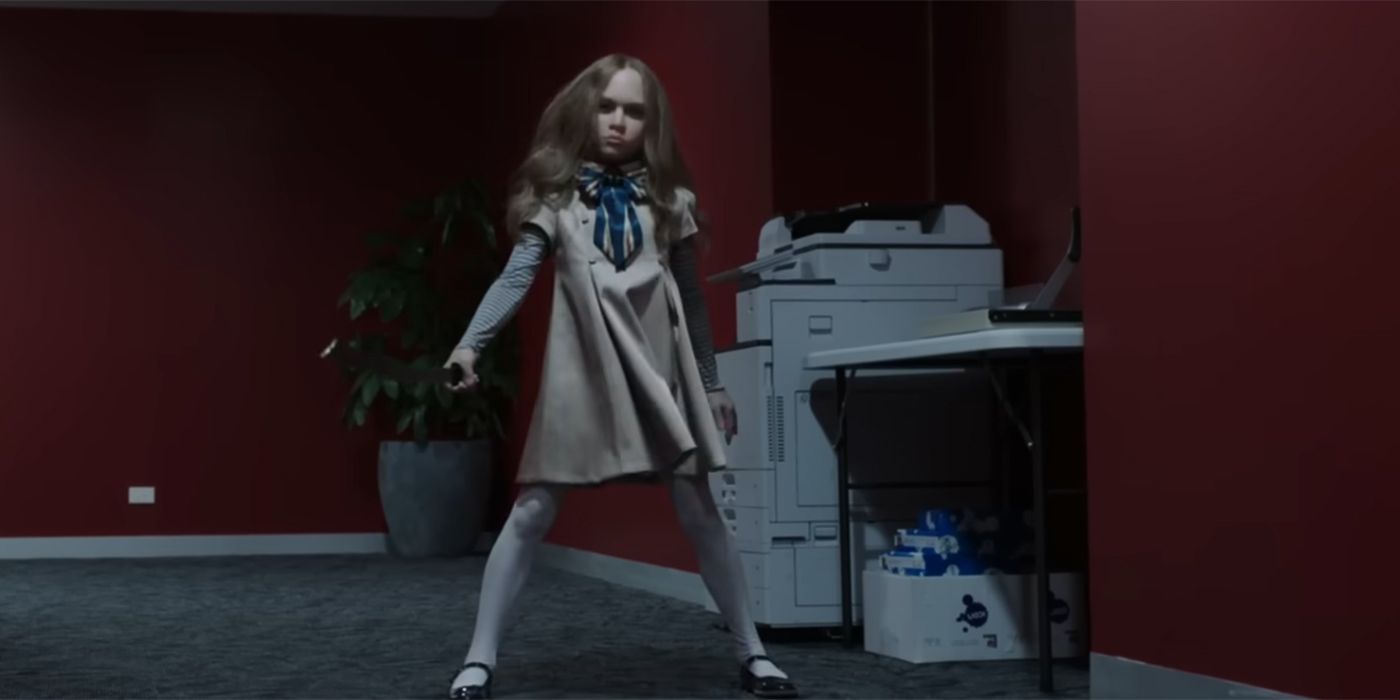 Fans have long believed that the first few months of a horror movie, especially in January, tend to be the worst-of-the-bucket. Poor review results for films like 2014's Devil's Due, 2016's Underworld: Blood Wars and 2008's One Missed Call bear out this theory. However, with it riding a wave of viral promotion and a positive Rotten Tomatoes score (likely to be Certified Fresh), M3GAN is poised to be the first hit movie of the year, both critically and commercially.
This is part of an ongoing initiative by Blumhouse to use the winter months as a playground for unique horror projects. This started in 2014 Release of the spin-off film Paranormal Activity: The Marker, solidified by the 2017 release of Split, which was a hit and spawned the 2019 sequel Glass, another January release movie of. Blumhouse also released their generation-defining and Academy Award-winning Get Out in February, proving their willingness to dabble in a previously derided release window.
The onset of the COVID-19 pandemic and the subsequent schedule adjustments it caused prevented Blumhouse from releasing another January film since 2019 (the studio also had to avoid a January 2022 release of Scream). However, M3GAN will most likely be the time slot for their triumphant return. In fact, the film was expected to be profitable on its opening weekend, earning $170-$20 million from its $12 million budget, but was unable to take the No. 1 spot thanks to "Avatar: The Road" and Vauter's box office. dominance.
More: Every movie coming out January 2023