Why 90 Day Fiancé fans rooted for Cynthia during Molly Fallout
90 Day Fiancé fans found out Molly Hopkins and Cynthia Decker were no longer friends, and some of them sided with Cynthia.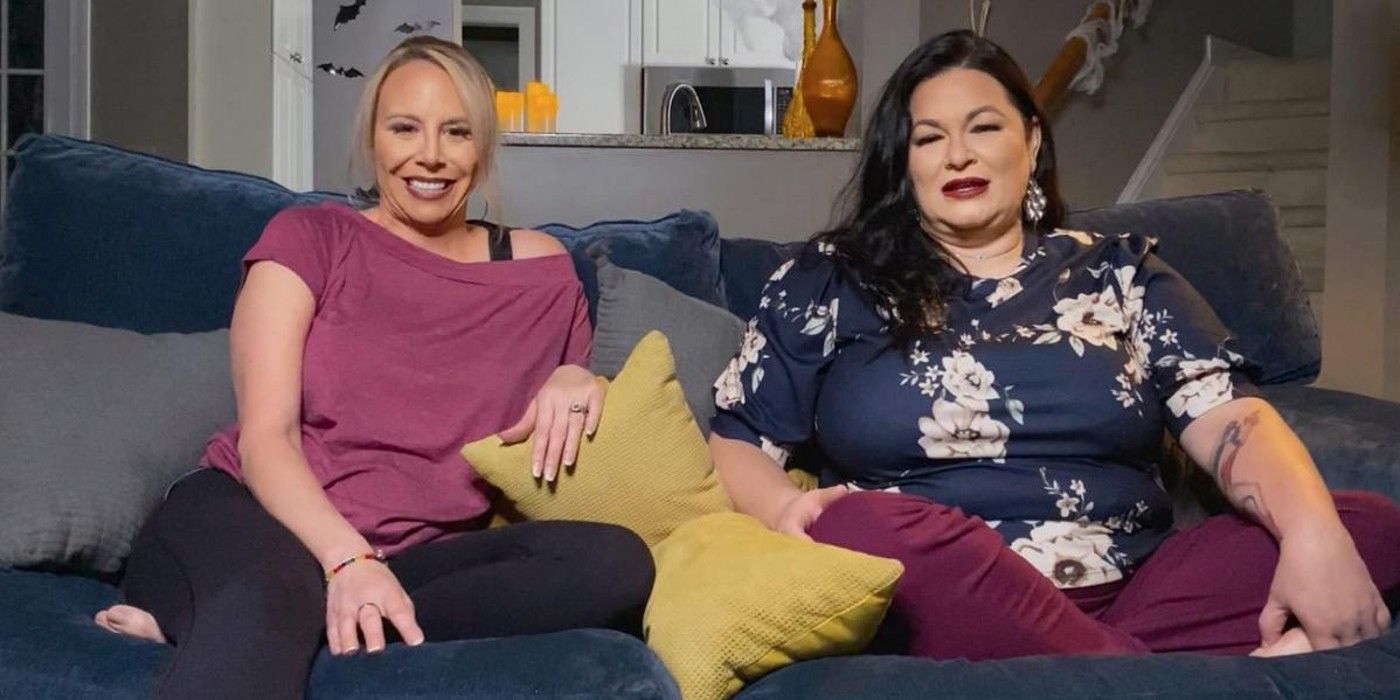 Molly Hopkins may be the bigger 90 Day Fiancé star, but some fans are rooting for her former bestie Cynthia Decker after their friendship shockingly ended. However, there are also people who have feelings for both women. The formerly close pals became franchise staples; they're known for their hilarious Pillow Talk comments. Still, Molly and Cynthia's friendship of more than a decade is now over, and many viewers feel sympathy for Cynthia.
Molly knew Cynthia long before the 90 Day Fiancé franchise, as the two women starred together on the reality show Double Divas back in the day. On that show, they documented the day-to-day operations of their Livi Rae Lingerie store. While they remain business partners, fans of Molly and Cynthia were shocked when Cynthia revealed she was no longer friends with Molly last week. The women are considered two of the closest friends throughout the series, so it's understandable that many viewers were saddened to hear of their split. Fans have since had plenty of sympathy and kind words for Cynthia as they await an explanation for the rift.
Some 90 Day Fiancé Fans Blame Molly Hopkins
Many viewers were surprised that longtime best friends weren't Speaking of which, some 90 Day Fiancé fans suspect that polarizing character Molly might be to blame. Redditors have been wondering why the friendship ended, and seem to think Molly did something wrong. "Maybe it's politics? This will destroy even the strongest relationship," one person commented in a thread started by u/AdvancedOven2500. Viewers note that both women share controversial views. "I always feel like Molly talks/looks down on Cynthia. I wonder how their business will be since they are no longer friends," wrote u/franchos667. Some social media users expressed sadness at the news.
Cynthia Decker Receives 90 Day Fiancé Fan Support
Cynthia gets support from 90 Day Fiancé fans as she deals with drama. Cynthia recently shared a video thanking her followers for their support and ended up receiving more words of support. "Things change and people change!! What's supposed to happen happens!" wrote one fan, and Cynthia agreed. "You are a real class act! You have southern manners when you need them," another user added, praising Cynthia. "Pillow talk misses you. You're definitely a class act. You should at least be able to work in your store," a third fan declared, as they weighed in The business side of things.
So far, fans of the franchise have no idea why Molly and Cynthia's friendship fell apart. Many 90 Day Fiancé fans speculated that Molly's relationship with Kelly Brown seemed to drive Cynthia out of her life, since Molly only seemed to appear in one or the other of the franchise's content. There were even rumors that Kelly and Cynthia had betrayed Molly, but Molly has denied it. Meanwhile, fans of the 90 Day Fiancé figured something big must have happened to bring such a long friendship to an end. Many viewers were sad, but curious. They want to know more about what happened between Molly and Cynthia.
MORE: Why 90 Day Fiancé's Molly and Cynthia Ended Their Friendship