Jeremy Carver Meet: Fate Watch Season 4
Fate Watch showrunner Jeremy Carver breaks down the primary installments of season 4, part 1, and what long run holds for the DC TV appear.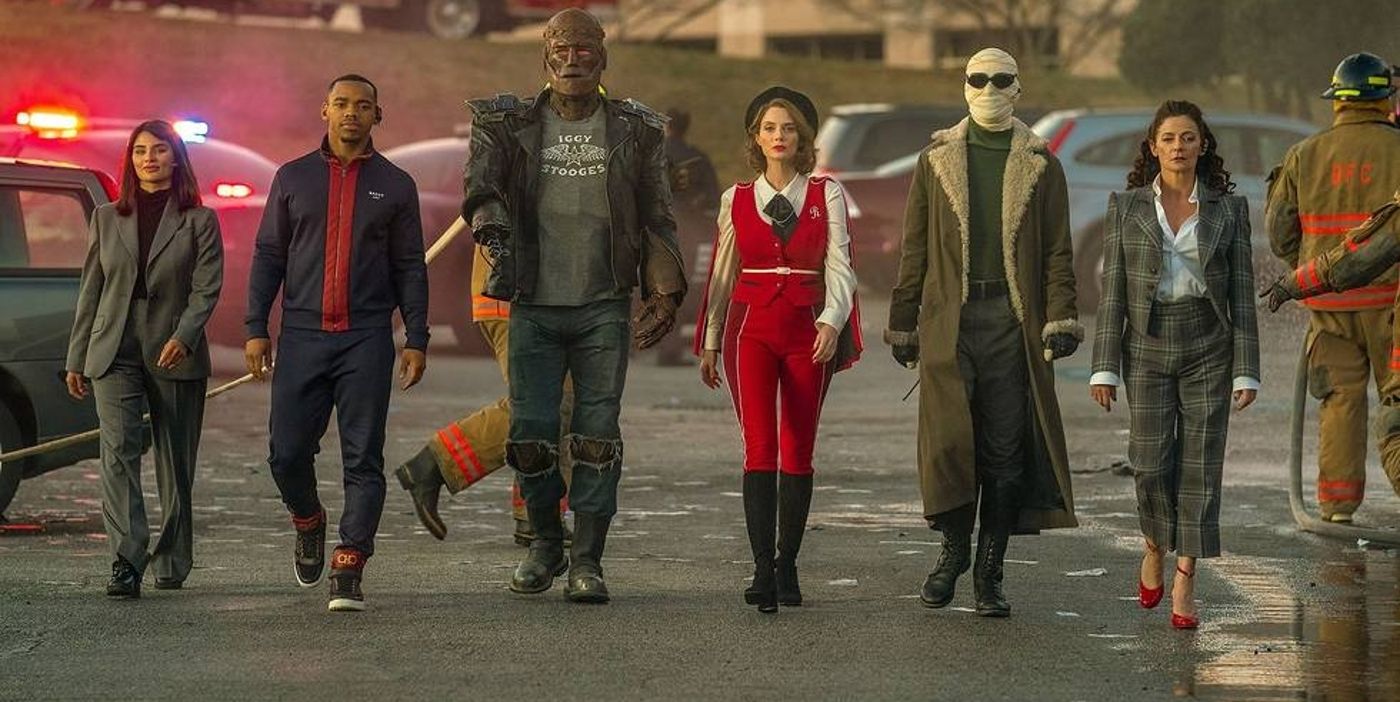 WARNING: MAJOR SPOILERS for Doom Patrol season 4, episodes 1 & 2.
Fate Watch showrunner Jeremy Carver breaks down the primary installments of season 4, part 1, and what long-standing time holds for the prevalent HBO Max show. Whereas Titans season 4, portion 1 wrapped up its run final week and is presently on a break, Thursdays are not DC TV-less. This week, Fate Watch season 4, portion 1, took over its space on HBO Max, debuting the primary two scenes of the prevalent DC TV show. Comparable to Titans season 4, Fate Watch season 4 is being part into parts 1 and 2, as they will drop unused scenes each Thursday until January 5, 2023.
Within the to begin with two scenes of Fate Watch season 4, portion 1, the arrangement didn't squander any time getting back into what it does best: marvelous, enthusiastic and odd story beats, in all the leading ways conceivable. After being presented in Fate Watch season 3, time travel plays a tremendous part within the modern season, as the loveable group of oddballs finds that a terrible future is standing by them unless they step up as heroes. With the rise of the Butts and the secretive Immortus Extend, the Fate Watch will have their plates past full.
Screen Rage as of late had the honor of chatting with the Fate Watch showrunner himself, and Carver talked about the primary installments of season 4 in-depth. All through the meet, Carver talked around the complex perspectives that come with time travel stories, how the modern scalawags will challenge the Fate Watch, how the line-up seem advance in coming a long time (such as with this season's entry of Casey Brinke) as they proceed to drag from the DC legend. The Fate Watch official maker uncovered the show's chances of scoring a season 5 recharging as well.
Showrunner Jeremy Carver On Doom Patrol Season 4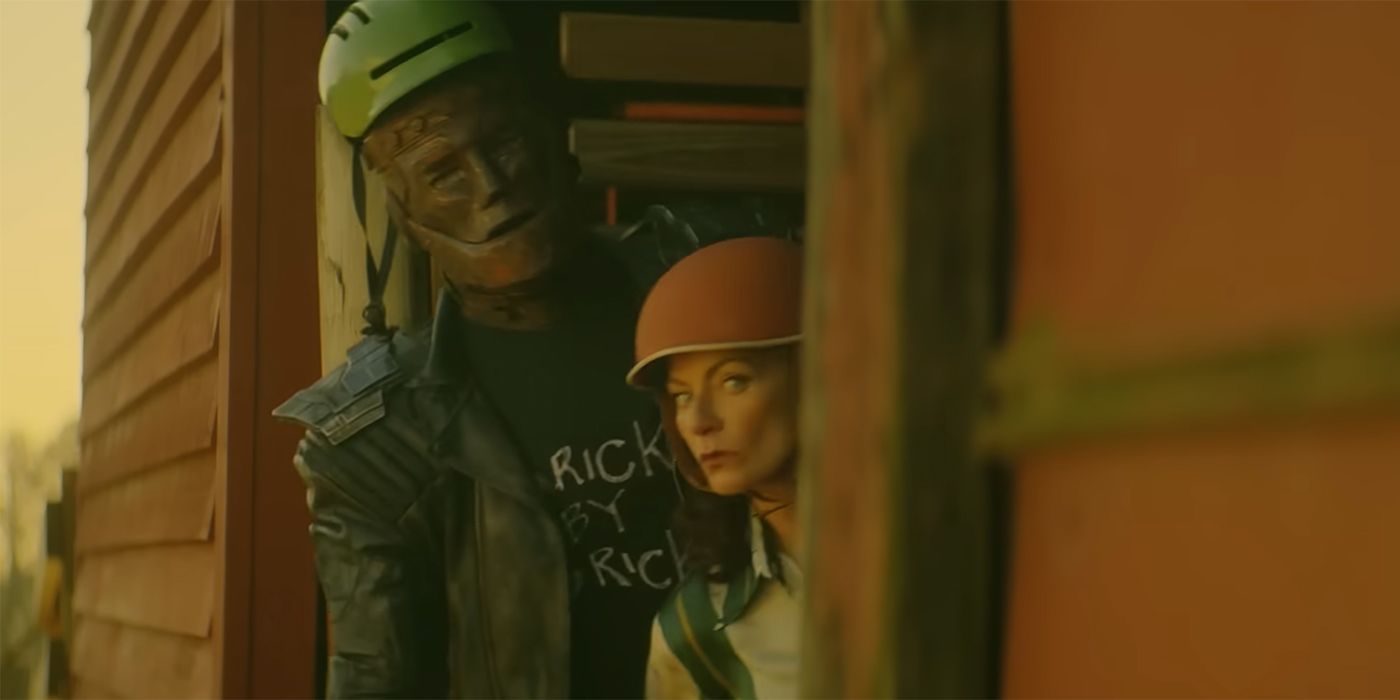 Screen Rage: I adore time travel, and I cherish what you have got done with it so distant on Doom Patrol. What are a few motivations that you simply drag from inside when crafting these stories?
Jeremy Carver: As a writer, time travel is generally the Prince of Darkness when it comes to trying to craft a show around it, because there are so many things you have to keep track of. I think one reason we tackled it is because we thought we could have a lot of fun with it. In terms of direct inspirations, visually speaking, we had a little bit of Land of the Lost in our heads. We always go slightly low-fi in our approach. Beyond that, I can't think of one specific reference, although I'm sure something will come to me.
What do the results of time travel look like within the Fate Watch universe?
Jeremy Carver: There's the startling emotional reaction to what you see in the future. I don't remember if we say it in episodes 2 and 3, but at some point in the future, each of our characters is grappling with what they saw. And not just Vic; you can't forget Madame Rouge saw that she was not even there. What does she do? Does she abandon them? People are coming to the quite right conclusion that they may have seen the future, but they also have to recognize—if only for their own sanity—that it's one possible future. Destiny is still in their hands, should they choose to embrace it. That's how we tackle it. You can be obsessed with it, as each of them is in their own emotional way, and you can try and fight it. One of the questions we're asking ourselves in the season is, "When is it time, or is it ever time to stop fighting in order to protect your own happiness?"
On that note, there's a really curiously improvement between Madame Rouge and Rita in terms of the administration of the Fate Watch. Where does that go this season, given that they're in strife with each other?
Jeremy Carver: I'd probably go a little bit further than you, and I would say that there is very much conflict with one another [which is] exacerbated by the fact that early in the season, the team decided to go with Rouge as the leader as opposed to Rita. I think that is wounding Rita, on top of the open wounds she feels from Rouge having contributed to the death of her lover Malcolm. There is very much an open wound between the two, which they also both try mightily to close. That goes with varying degrees of success because, ultimately, there is a lot of pain there. It's not going to be as easy as either probably hope it could be.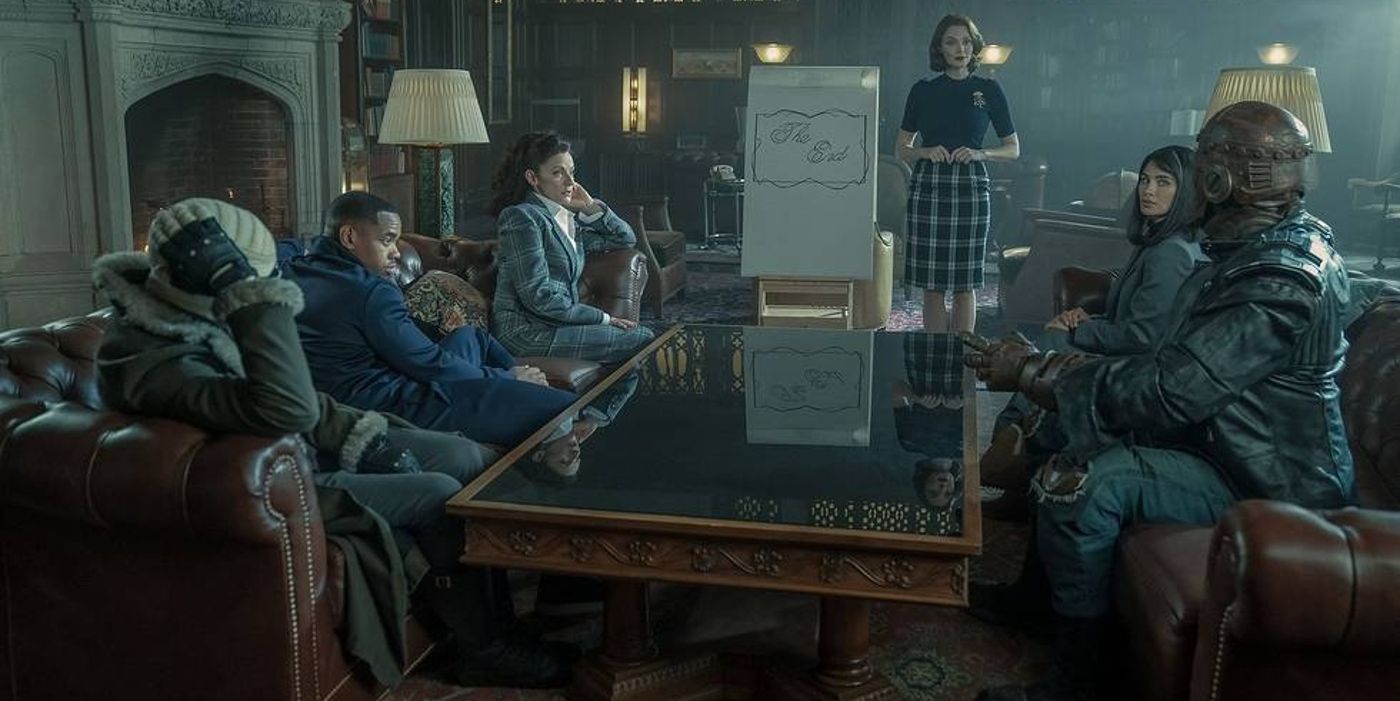 Talking of torment, I'm exceptionally intrigued by the Common Immortus puzzle. What can you bother me almost your take on this DC character?
Jeremy Carver: I can tell you that the Immortus mystery, as a whole, is going to open up and unveil some truth about our team and their creation that we haven't explored yet. It's going to answer some questions that I think have been on the minds of folks since the very beginning of the show. I can say that Immortus is going to be just one of two major threats they see this season, one of which is the Butt. And I can also say that Immortus, while scary and terrifying, is also going to have a very surprising side that I think Doom Patrol fans will be very excited by.
Are you treating season 4 as in case this is often getting closer toward the conclusion, or still anticipating a season 5? A parcel of individuals love the appear, but this has been a really insane year.
​​​​​​​Jeremy Carver: Well, let me start backward and delicately with what you're asking. There can always be more of Doom Patrol. There can always be more, and we are prepared for more. I think at the same time, in this season, the characters are experiencing something that they've never experienced before. That's not just impending death; it's actually growing old. When one actually has the experience of growing old, it forces them to ask questions about themselves, their lives, and where they want things to end up before they might die in a way that can feel like an ending. But it is just another frontier in terms of the emotional arcs that we're asking our Doomies to embark on.
I know that within the comics, Fate Watch has looked exceptionally distinctive. In case we reach the conclusion of a few characters, but we see unused characters like Casey Brinke come in, can the Fate Watch see diverse within the coming a long time?
​​​​​​​Jeremy Carver: That very much makes sense. I don't want to comment too much on that, but there is the Doom Patrol, and there's the Doom Patrol family. If you're asking me personally, can I see different iterations of both? Of course, I can. In the future, yeah!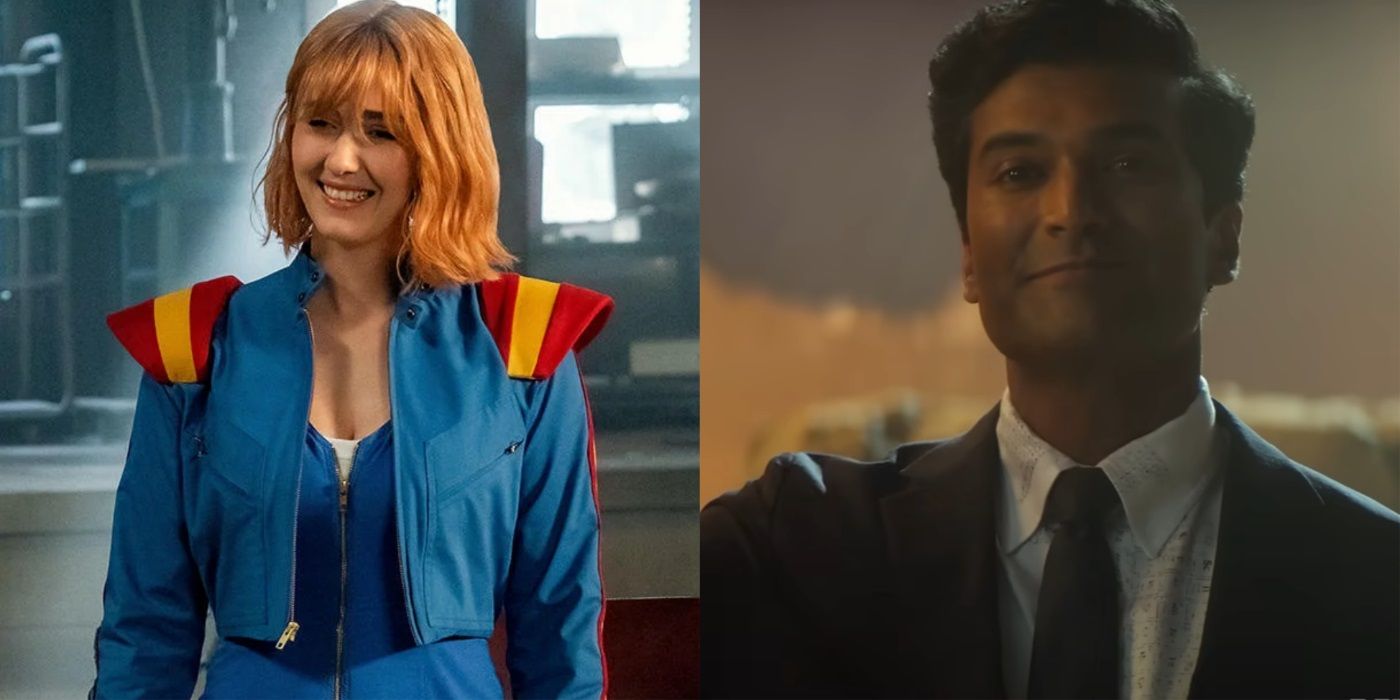 Can you conversation around Casey and Mr. 104? I'm a colossal fan of Sendhil Ramamurthy from Heroes and The Streak.
​​​​​​​Jeremy Carver: Both have a similarity in that both are constructs of sorts. They existed in someone else's imagination, and now they're being forced to live in the real world. [They are] forced to make their own decisions and forced to face things they never really had to face before, like real emotions and humanity. Casey is this sort of dyed-in-the-wool superhero who's a little bit larger than life. She lives more and more on our natural plane and really develops this wonderful nuance to herself as she really starts not just to experience real life, but starts to really have an emotionally rich, real life. The same thing for Mr. 104, but he ties into the story in a slightly different way than Casey. While he's charming, he has slightly seemingly nefarious motives that put him on the wrong footing with some of our Doom Patrol characters. He, too, has such a wonderful emotional depth to him, like Casey. We really get to sift through several layers of his newfound humanity. It's quite exciting to watch and explore all those different layers.
Fate Watch is part up the season into parts 1 and portion 2. How does that influence the organize of the story? Is it two isolated storylines that cover, or one story bend that's basically separated into two parts?
​​​​​​​Jeremy Carver: That's about the right idea; you have it right.
Jeremy, it was an honor talking to you, and congrats on what looking to be another amazing season of Fate Watch. In the event that Powerful seem go on for 15 seasons, I'm beyond any doubt we will do that for Fate Watch as well! These are adorable oddballs that I appreciate seeing each year, so I am crossing my fingers for all of you.
​​​​​​​Jeremy Carver: I deeply appreciate you saying that. I hope for the same, and I'm looking forward to talking again!
About Doom Patrol Season 4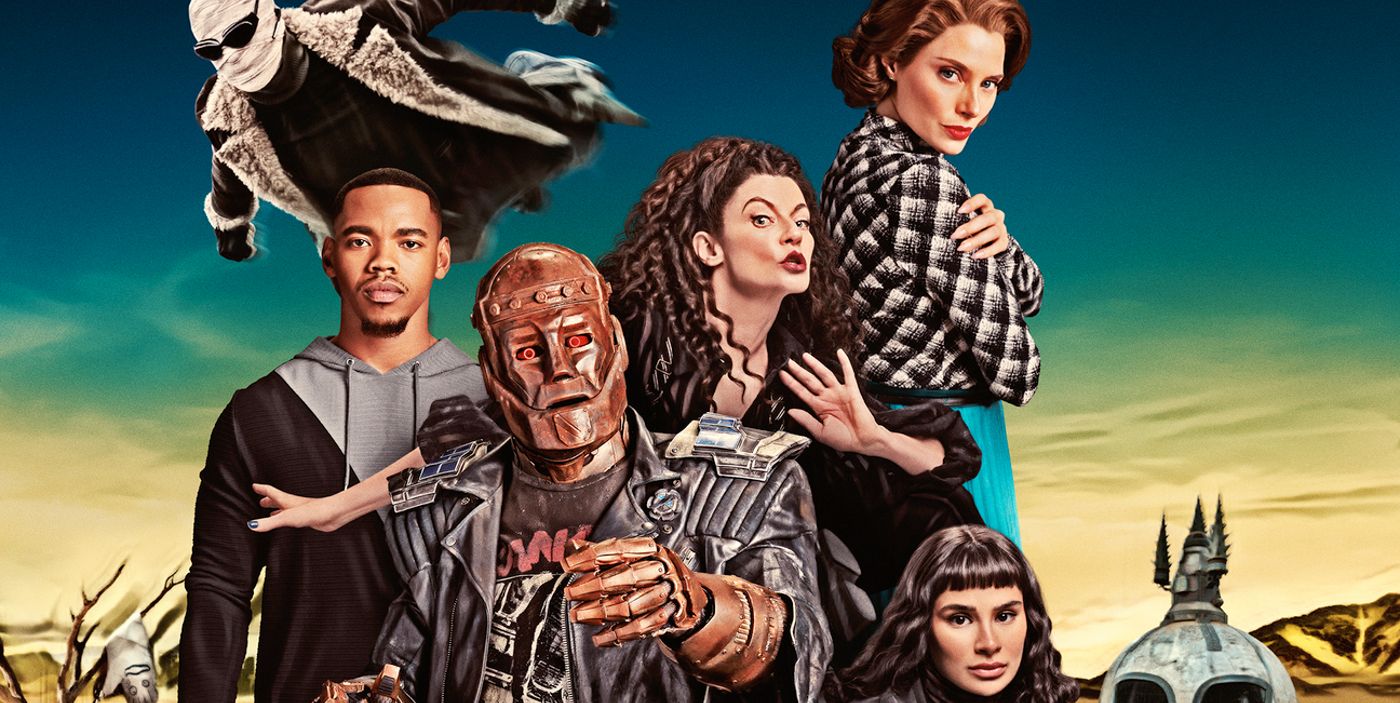 Fate Watch reimagines one of DC's most adored bunches of superheroes: "Robotman" aka Cliff Steele (Brendan Fraser), "Negative Man" aka Larry Trainor (Matt Bomer), "Elasti-Woman" aka Rita Farr (April Bowlby), "Crazy Jane" (Diane Guerrero), "Cyborg" aka Victor Stone (Joivan Swim), joined by previous super lowlife "Madame Rouge" aka Laura de Mille (Michelle Gomez). Each part of the Fate Watch endured a shocking mischance that gave them superhuman capacities, but too cleared out them scarred and distorted. Portion back gather, portion Super Saint group, the Fate Watch could be a band of superpowered monstrosities who battle for a world that needs nothing to do with them. Season Four opens with the group suddenly traveling to end of the to discover an unwelcome shock. Confronted with their up and coming end, the Fate Watch must choose once and for all which is more critical: their possess bliss or the destiny of the world?​​​​​​​
Check out our Titans season 4 interviews with:
MORE: Why Titans & Fate Watch Are On Diverse Earths (In spite of A Hybrid)