Hyundai Kona Electric Vs. Kia Niro EV: Price and features compared
The 2023 Hyundai Kona Electric and 2023 Kia Niro EV have some serious EV credentials, but how do the two models compare?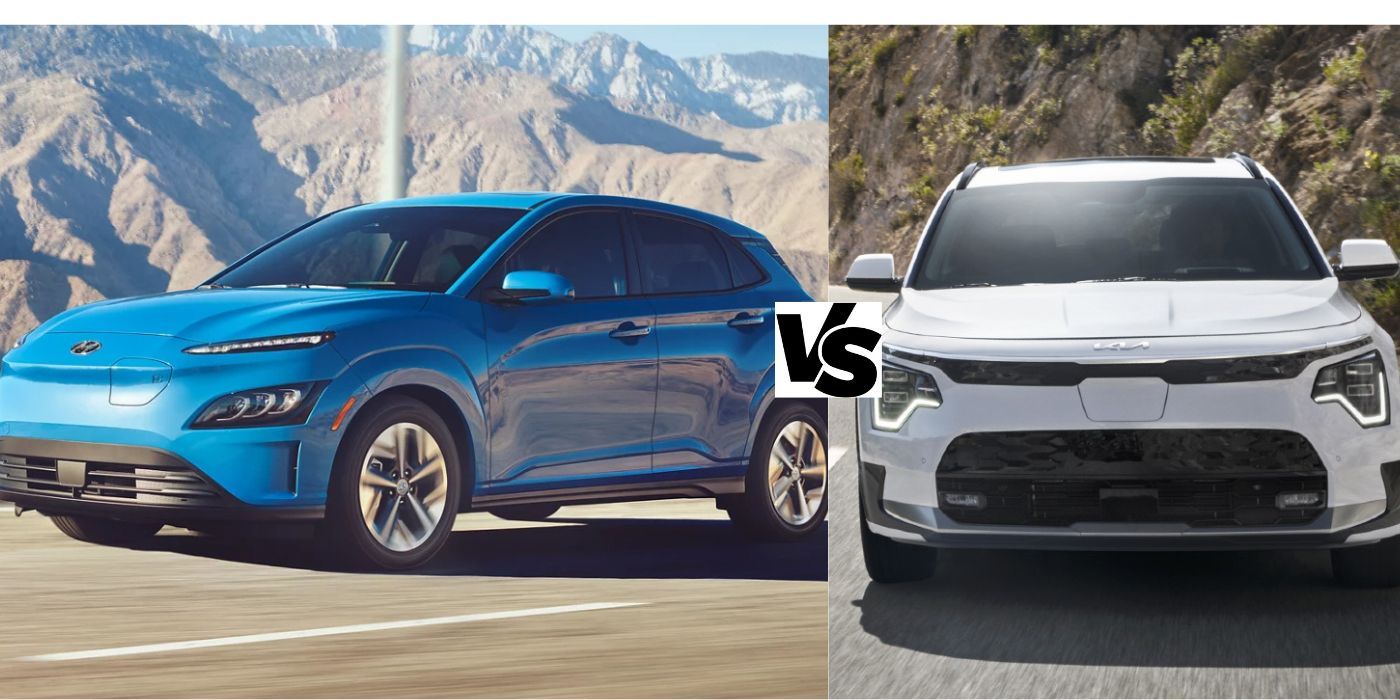 The 2023 Hyundai Kona Electric and 2023 Kia Niro EV are excellent additions to their respective EV lineups, but how do the two models fare against each other? Electric vehicle sales continue their upward trend, as more affordable options join the ultra-luxury vehicles that have so far dominated the market. Kia and Hyundai's EVs aren't built from scratch, with Hyundai basing the Kona Electric's design on its gasoline-powered EV, and the new Niro taking cues from previous hybrid models. Both electric crossovers compete with Ford's Mustang Mach-E, Volvo C40 Recharge, and others in the same price range.
The Kona Electric and Niro EV are non-luxury models with base models priced under $40,000. Of course, add-ons and extra features can add significantly to the price. Worryingly, however, new federal tax credit guidelines exclude both vehicles from eligibility for the $7,500 award. Hyundai's entry-level model starts at $33,550, while the Kia starts at $39,450. The Kia is more expensive, but is it worth the extra few thousand dollars?
Kona Electric And Niro EV Key Features, Explained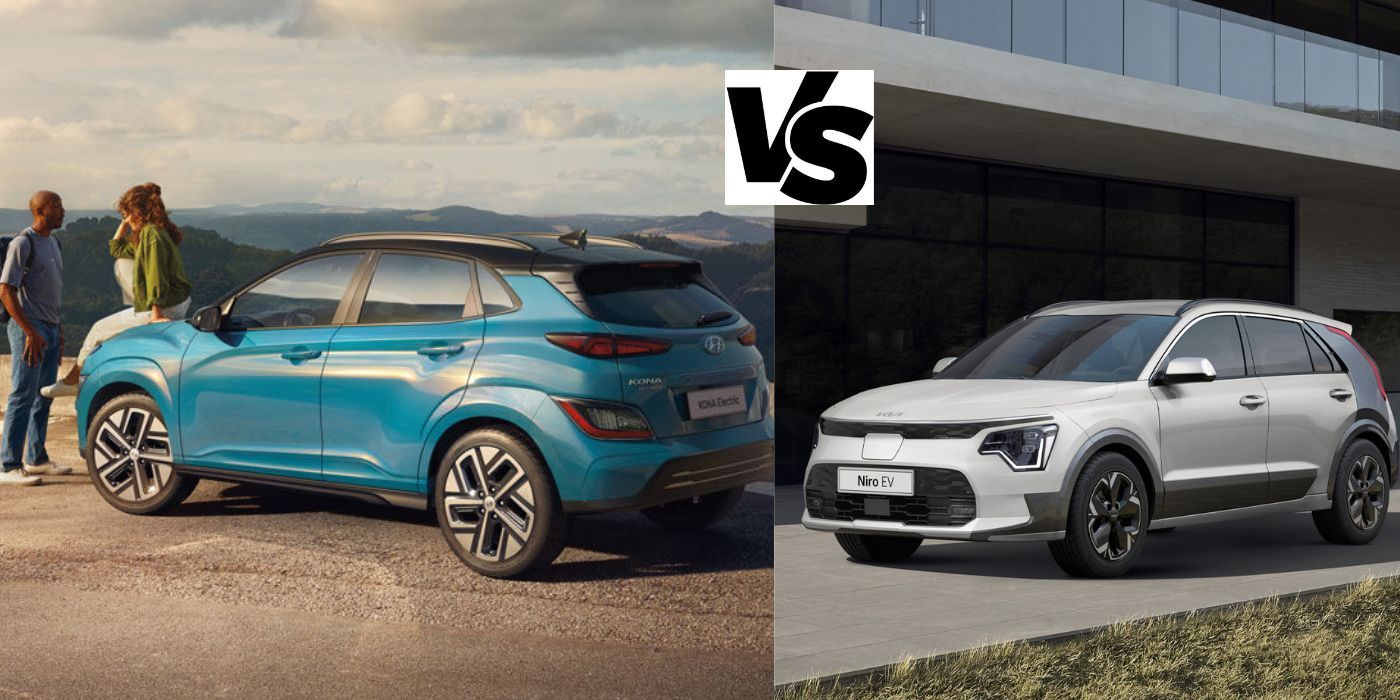 Three variants of the Hyundai Kona Electric include the SE ($33,550), SEL ($37,300), and Limited ($41,550), while the Kia Niro EV comes in two trims: Wind ($39,450) and Wave ($44,450). Pricing isn't the only area where Hyundai has an advantage. The Kona Electric manages to beat the Niro EV in range by 258 miles to 253 miles. Buyers will get 201hp of both, but again the Hyundai leads with a quicker 0-60mph acceleration of 6.4 seconds to the Kia's 7.1 seconds.
Both crossovers can be charged at home or at a public station. Buyers will receive free charging access through Electrify America, one of the largest public DC fast charging networks in the US. Kona Electric owners get 250 kWh of free charging, but Kia doubles that to 500 kWh, which is a big reason to choose the latter. Using a Level 2 (240V) charger, both EVs will take about nine hours to fully charge, while Level 3 fast charging will cut that wait down to an hour.
Both offer a similar driving experience. The Niro EV likewise prioritizes safety by offering 20 standard crash avoidance and safety assist features, with the best options reserved for higher trims. Features of Kona Electric Hyundai's Smartsense brings similar road safety and driving features. In terms of connectivity, Hyundai Digital Key and Kia Drive Wise with their respective EVs, as well as support for Apple CarPlay and Android Auto. Both have an on-board generator that can charge laptops, e-bikes, and camping equipment, and a heat pump that can help reduce the chance of a significant drop in range when driving in cold temperatures.
Prospective buyers should consider their needs when choosing between these two options. There are a lot of similarities here, which isn't surprising since Hyundai is Kia's parent company. The Kona Electric is the cheaper option, and the Niro EV's extra allotment of free charging makes the Kia EV even more attractive to those without a home charger.
MORE: Hyundai EVs: Which one is right for you?