How to Send Books to Your Kindle
Kindle users can send books to their e-reader through the "Send to Kindle Email" option, which is very simple and straightforward.
Amazon allows owners of its Kindle e-readers to send books to their devices that they haven't purchased directly from Amazon, and there are a few ways to do this. The current generation of Kindle e-readers includes the Scribe, the largest model with a 10.2-inch screen and the first to support a stylus. Kindle buyers who don't want to splurge on an expensive e-reader can buy the entry-level Kindle, Kindle Paperwhite, Kindle Paperwhite Signature Edition, or Kindle Oasis.
One of the easiest ways Kindle owners can send books to their device is to create and use a unique email address called a "Send to Kindle Email Address". When a supported file type is attached to an email and sent to the Kindle email address, the document is uploaded to the user's Kindle library. Users can then download the book from their Kindle library onto their Kindle for offline reading.
How To Send Books Via Email or A Computer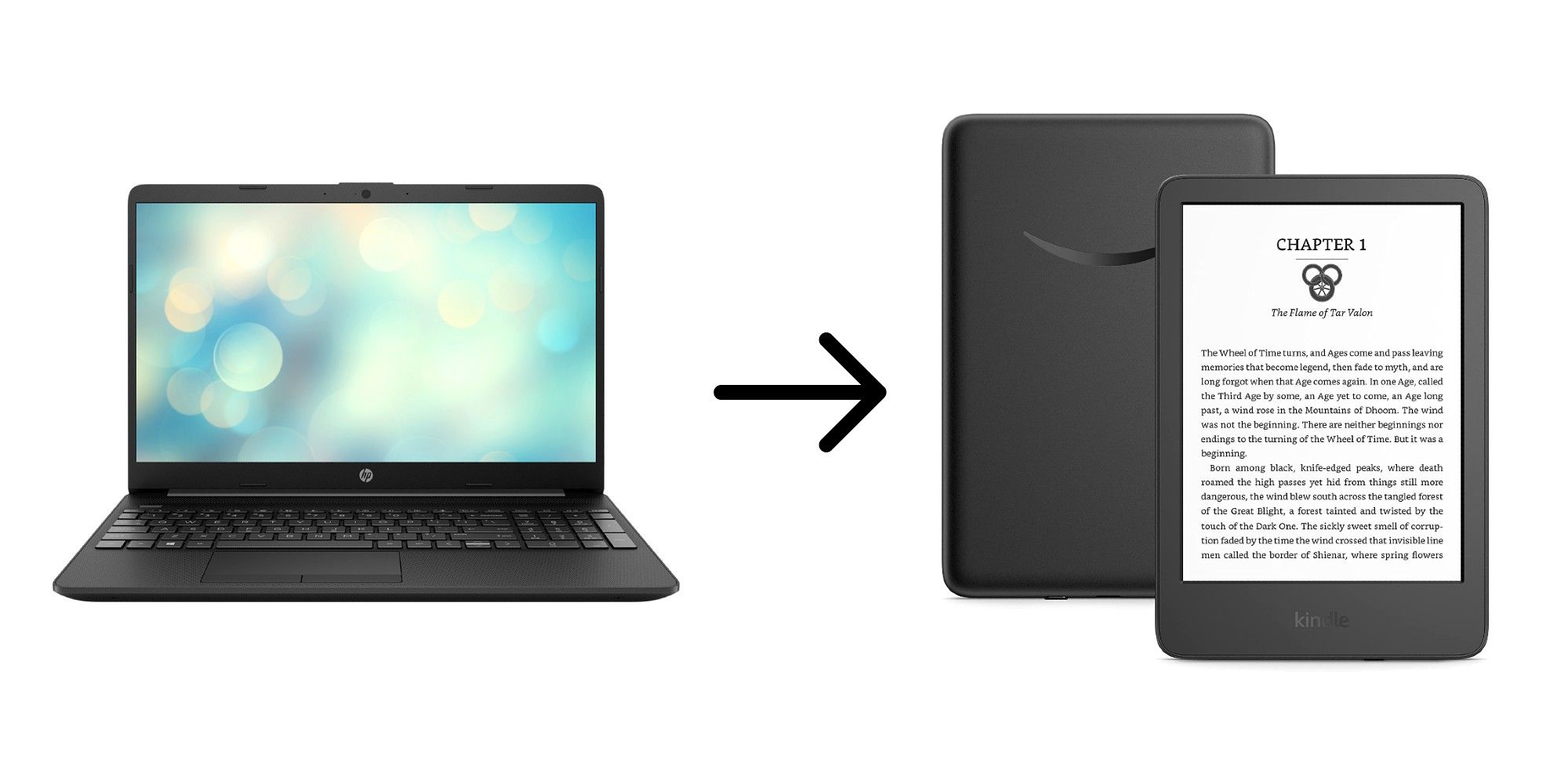 The first step in emailing books to your Kindle is finding a unique email address. Sign in to the Amazon account associated with your Kindle e-reader on your desktop computer. Click the drop-down list under "Accounts & Lists," then select "Content & Devices." click On the Devices tab, then select your Kindle device from the list of Amazon devices. Your Kindle email address should be under Device Summary. Users can edit email addresses according to some suggested security guidelines.
Copy email address to use it with email client. Then, attach the books and send them to the email address. Supported file formats include EPUB, PDF, RTF, Microsoft Word documents, HTML, and image file formats such as JPG, GIF, PNG, and BMP. It's easy to convert an unsupported format to one you can use online. Amazon will send an email confirming that the book or document has been archived and is now available in the user's Kindle library. Tap a file to read a book or document on your Kindle.
As a security measure, books can only be sent to a user's Kindle if their email address is linked to their Amazon account. However, Amazon allows users to approve another email address. Go to "Content & Devices" and click the "Preferences" tab. Scroll down to the Approved Personal Documents Email List and click Add New Approved Email Address. Users can also remove approved email addresses from this page.
another way to send Books to Kindle is to connect Kindle to computer (PC or Mac) via USB and transfer books to Kindle's storage. However, this option is only available for PDF, AZW or MOBI formats. Connect your Kindle to your PC or Mac. All current-generation Kindles have a USB-C port, but some older models have a MicroUSB port. Copy the book from its location on your computer, open your Kindle's storage, go to the Documents folder, and paste the copied file. Safely unplug your Kindle and the books should appear in your library.
More: How to turn on Dark Mode on the 11th Gen Kindle