Avatar: The Way Of Water Surveys Laud Visuals & Climax Of Too-Long Blockbuster
Early audits for Avatar: The Way of Water have been discharged, and pundits are lauding James Cameron's long-awaited Avatar continuation for its visuals.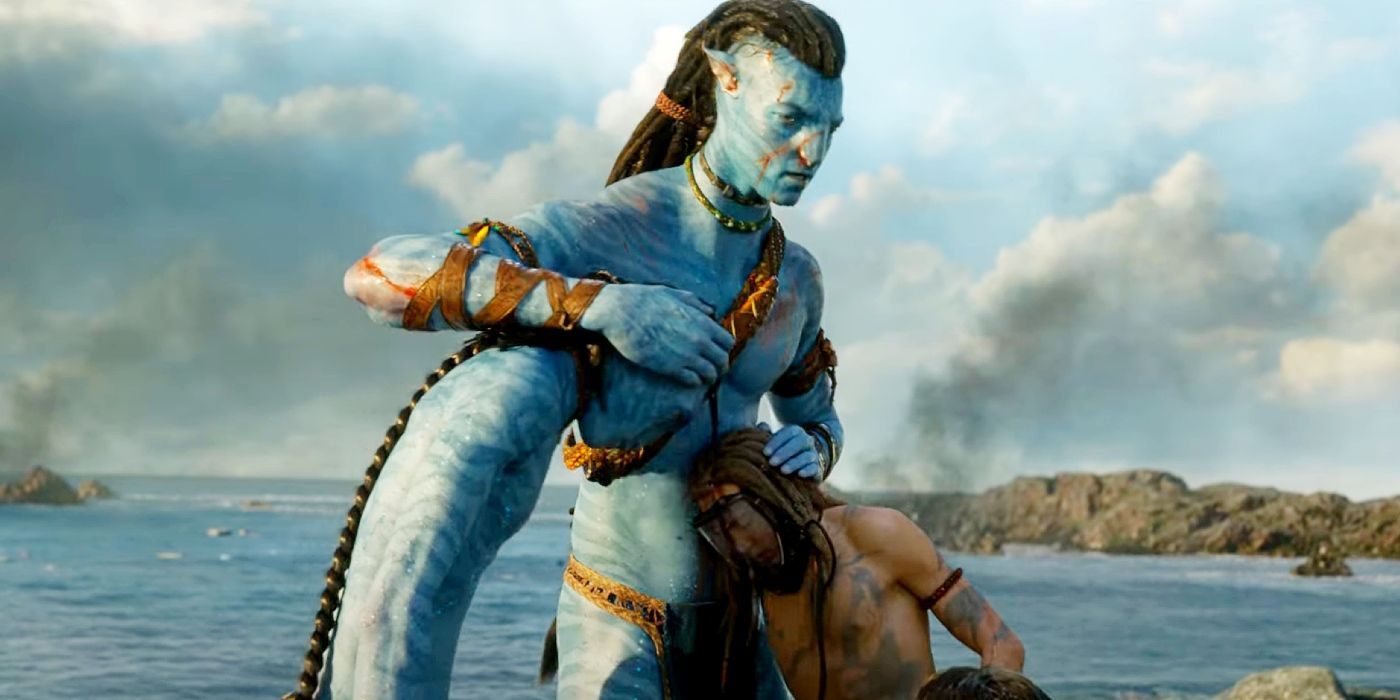 James Cameron has another hit on his hands concurring to Avatar: The Way of Water's early audits and their exceptionally positive nature. The filmmaker has went through more than 10 a long time creating the continuation to Avatar, which entry of time made a few question that the continuation would be worth the hold up. The primary trailers made a difference eradicate a few of that question due to the noteworthy CGI shown in Avatar 2's film. And whereas there has been much talk about around in case the continuation can conceivably be a box office victory (particularly in comparison to the highest-grossing motion picture ever), questions around whether Avatar: The Way of Water's story will coordinate the visuals remained.
Taking after the film's world debut and the to begin with Avatar 2 responses surfacing online, the audit ban has presently lifted, coming about in a few early Avatar: The Way of Water audits being posted. Here may be a SPOILER-FREE circular up of what pundits are saying around James Cameron's unused motion picture:
Mae Adbulbaki, Screen Tirade
Cameron, who co-wrote the script with Rick Jaffa and Amanda Silver, returns to Pandora, offering viewers even more stunning visuals, a personal, more emotional story, and incredible underwater sequences that put every other film's technical achievements to shame. The Way of Water is overlong and stretched thin on story, but the Avatar sequel is beautiful, with lush world-building and characters that add depth.
Dan Bayer, Following Best Picture
The film represents a decade of behind-the-scenes work: innovations in visual effects technology, digital cinematography, and performance capture, in addition to untold millions of dollars in production costs. Every cent and every second spent on making this film can be seen onscreen. "The Way of Water" is the magic of movies made manifest, a three-hour-plus epic that brings us to a new world and makes it thrillingly tactile in ways that no other film has done before. In other words: James Cameron has done it again.
William Bibbiani, The Wrap
After some pacing issues in the first act and some odd story decisions in the second, the film's breathtaking climax completely sneaks up on you. You might think the film has a lot more twists and turns to go, since there's lot of running time left, but Cameron stages the finale of "Avatar: The Way of Water" like an incredible, ever-evolving action sequence where locations, dangers and imminent threats shift dramatically, sometimes on a dime. It's like watching a tidal wave start miles in the distance as a tiny bump in the ocean. By the time it crests, whatever the film's many other flaws may be, we are invested, and we are ultimately rewarded with a truly spectacular, awe-inspiring finale.
David Rooney, THR
In terms of narrative sophistication and even more so dialogue, this $350 million sequel is almost as basic as its predecessor, even feeble at times. But the expanded, bio-diverse world-building pulls you in, the visual spectacle keeps you mesmerized, the passion for environmental awareness is stirring and the warfare is as visceral and exciting as any multiplex audience could desire.
Creating...
Sources: Different [see over]